Subscription auto renewal provides non-stop access to our tools for all licenses you have on your devices.
In order to manage subscription auto renewal, you need to:
Go to the 'Subscriptions' tab.
Switch the toggle to appropriate position opposite for 'Auto-renewal' parameter of necessary product.

Position 'ON' means that auto renewal is active now, and on the day subscription expires, system will automatically purchase a new license, using the attached credit card. The license will be automatically activated.
Position 'OFF' means that auto renewal doesn't work now. On the day your subscription expires, you will need to make a purchase by yourself.
The function of license auto activation works similarly: if you have several licenses, position 'ON' means that they will be activated consistently after the expiration of the current active license.
Position 'OFF' means that it is necessary to activate them manually.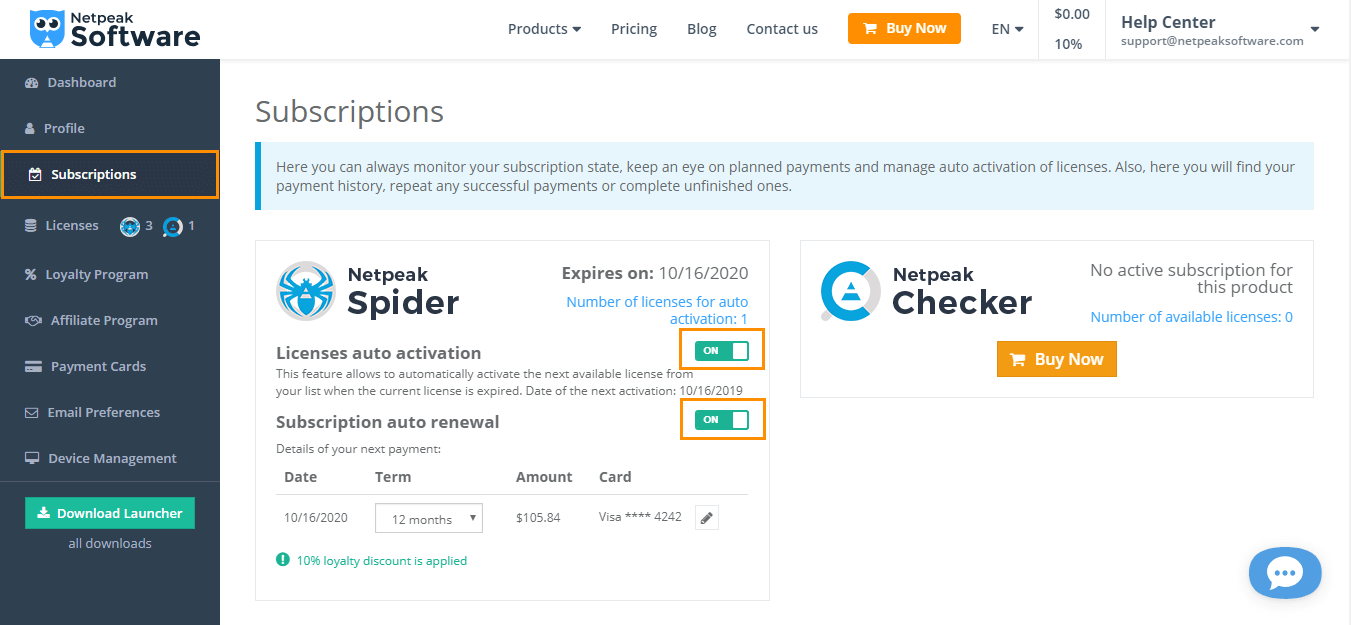 Let's consider the following example to understand systems of auto activation and auto renewal:
You bought a license with a credit card → the auto renewal function will be activated by default.

Then, when you already have an active license, you bought another one with PayPal → a new license will be added into your account. It will be automatically activated at the end of the active license (only if the function of auto activation is on and you haven't shared it to another account).

The auto renewal will be activated on the last day of activity of the second license. Note that the payment will be performed exactly from a credit card in this case.