One user can connect up to 2 personal devices to account (for example, one at work and one at home).
If you need to replace one of them, visit the 'Device Management' in the control panel and disconnect it. After that, open Netpeak Launcher on a new device and it will be paired with your account.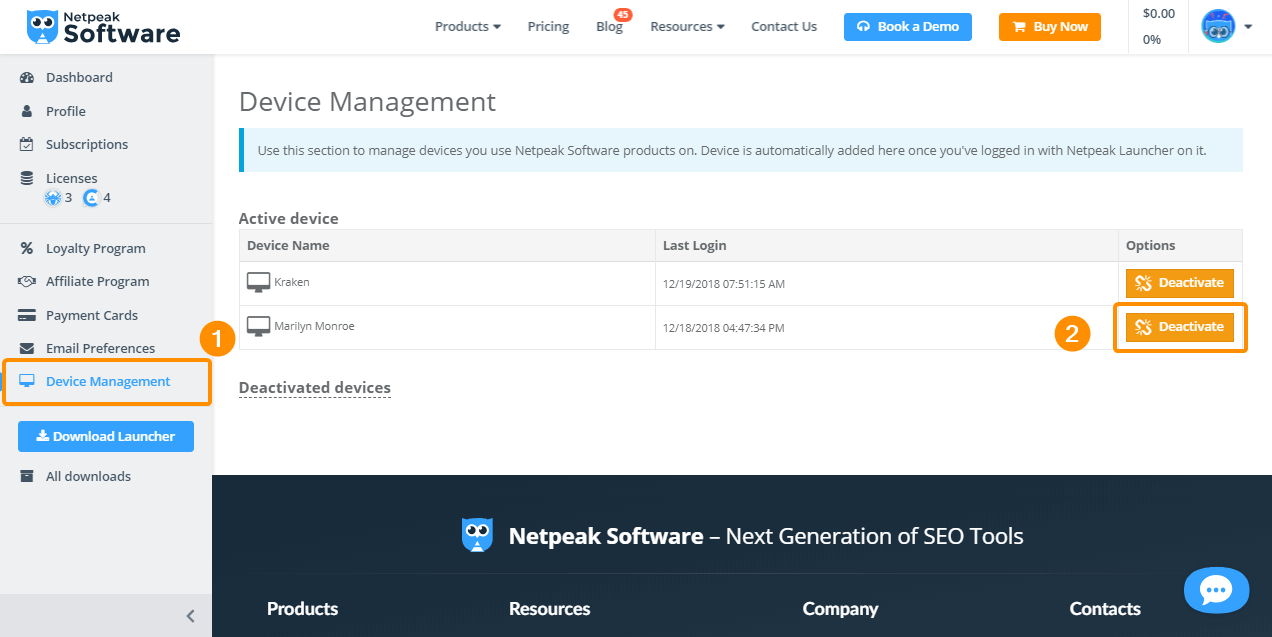 Please keep in mind that you can remove a device only once per 30 days. If you need to do it more than one time per specified period for some reason, please contact our Customer Support.